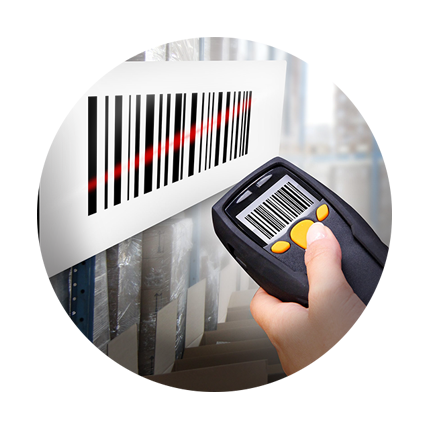 Incorporated Barcode Scanning
AM-Win fully integrates with barcode readers and barcode printers to provide a complete barcoding solution. AM-Win can produce barcode labels for both stock and shelf labels as well as packing labels to ship goods. You can either use the supplier barcode, produce your own barcode or use the part number as your barcode. Labels can be printed as stock is received or on mass for price changes.

You can also print job labels so parts allocated to jobs can have labels printed with the job number, customer name, vehicle details and other associated information on the label. These labels can then be placed on products to make it easy to identify who they were ordered for and for what job. Items can then be scanned onto jobs, POS sales, customer orders or purchase orders and also used by the mobile application for many functions.